UNCOVER (formerly the Big Nite Out)
06-11-2017 | CHILDREN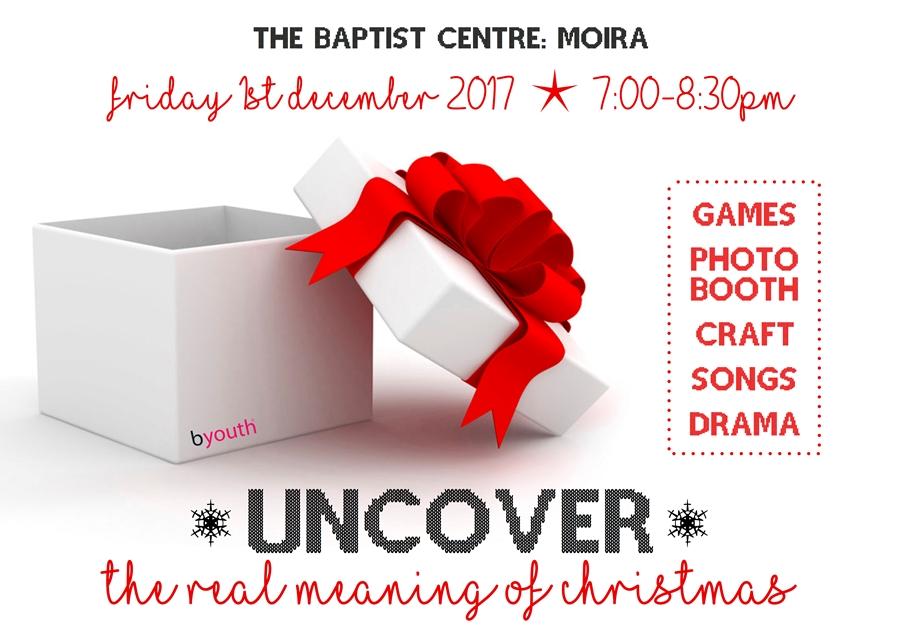 Uncover will be held in the Baptist Centre, Moira 1 December 7-8.30pm.
We will be uncovering the topic of Christmas and looking into what this celebration is really about - the birth of Jesus, our Saviour!
There will be games, songs, craft, drama and a Bible-times photo booth!
Contact Baptist Youth to register your group.