Christmas Devotion - Day 1
01-12-2018 | Matthew Campbell | YOUTH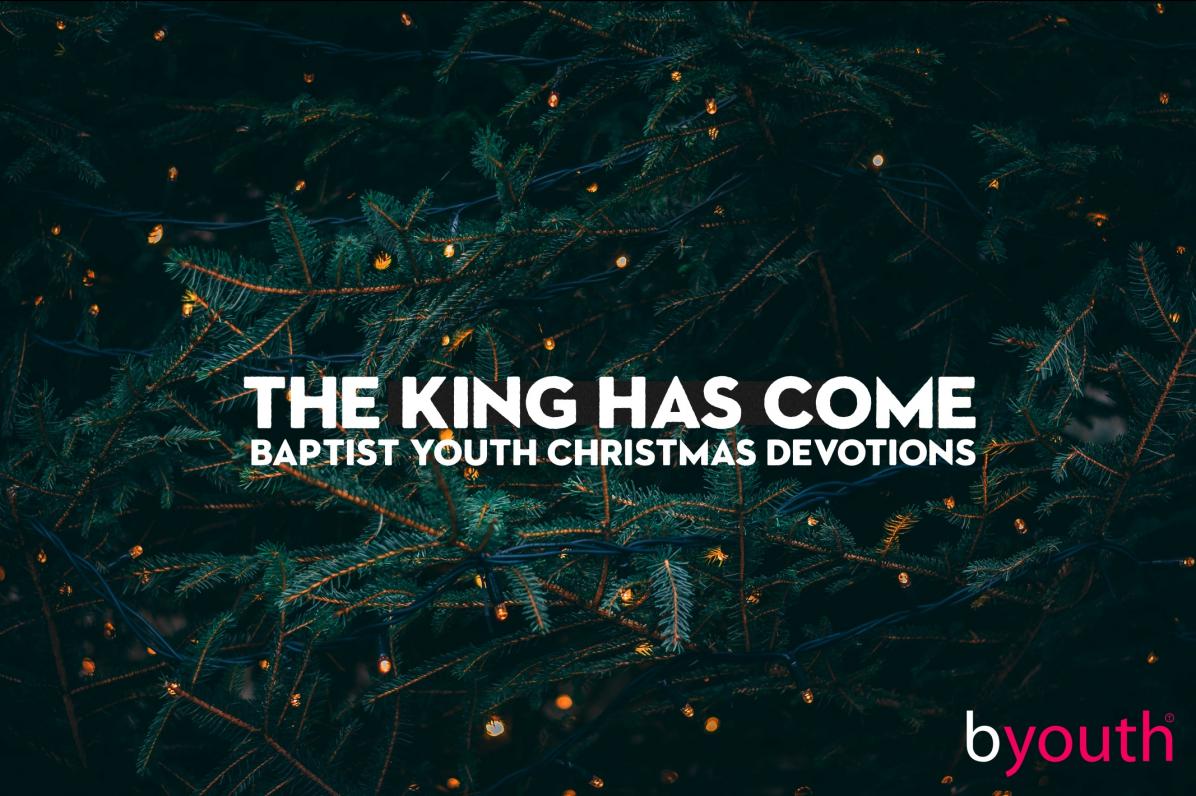 Genesis 3:15
I will put enmity between you and the woman,
and between your offspring and her offspring;
he shall bruise your head,
and you shall bruise his heel."
Christmas is coming!! That statement may fill you with real excitement or perhaps it fills you with dread. However, Whether you like it or not, the next 4 weeks will be filled with Christmas music, Christmas advertising, Christmas conversation, Christmas movies, Christmas shopping - pretty much all things Christmas! There's no denying that the onset of the festive season brings with it certain rituals and traditions.
Added to this list of things which raise their head at Christmas, however, are specific passages of Scripture which remind us of the birth of Christ. I would imagine that in the next number of weeks you will hear many talks on the first couple of chapters Matthew, Mark, Luke or John. These passages tell us all about the birth of the Messiah and his coming to earth - indeed this is what we celebrate at this time of year!

However, I would imagine that when you think of the famous 'Christmas passages,' Genesis 3:15 doesn't immediately come to mind. At the end of the day, Christmas is all about joy and celebration - so why then, in this cheery season, would we want to think about the chapter in the Bible where sin originates and pretty much everything goes wrong?
Well, believe it or not, if you neglect Genesis 3 in your Christmas reading list, you will actually neglect the very reason that Christmas is such a joy-filled season. At Christmas we celebrate the coming of Christ. But why did this Christ have to come? Was it to make us better people? Was it simply to inaugurate a new holiday in the Christian calendar which permits us 2 extra weeks off school / Uni / work? No! The reason this Christ had to come was because you and I were in desperate need of rescue!
Genesis 3 shows us how human beings fell short of God's perfect standard and disobeyed him for the very first time. But, in verse 15 we see the initiation of God's rescue plan. He promises to crush Satan's head! Who would be the means through which Satan's head would be crushed? The little baby in the manger that we read about at Christmas time. Genesis 3:15 gives us a glimpse of God's plan to rescue his people. The rest of the Bible, then, will show us the history of this redemption, of which Jesus' birth and the Christmas story will play a major role.
Perhaps you are currently in the process of writing your 'Christmas list' - all the things you think you need, whether it be a new phone, pair of jeans or set of headphones. But the Christmas story ought to remind us of what we truly need - rescue!
QUESTIONS FOR REFLECTION
1) Think of all the ways you have fallen short of God's perfect standard this week. How does this remind you of your need of rescue?

2) How does Genesis 3:15 deepen your appreciation for the Christmas season?

3) What does today's devotion remind you about what God is like?
PRAYER FOR TODAY
'God, thank you that Christmas reminds us of our need of rescue. Amidst the busyness that this season holds, help me to take time and reflect on the reason Jesus had to come to earth. May the reality of my need of rescue cause me to speak with humility, act with love and walk with thankfulness today.'