Christmas Devotion - Day 2
02-12-2018 | Matthew Campbell | YOUTH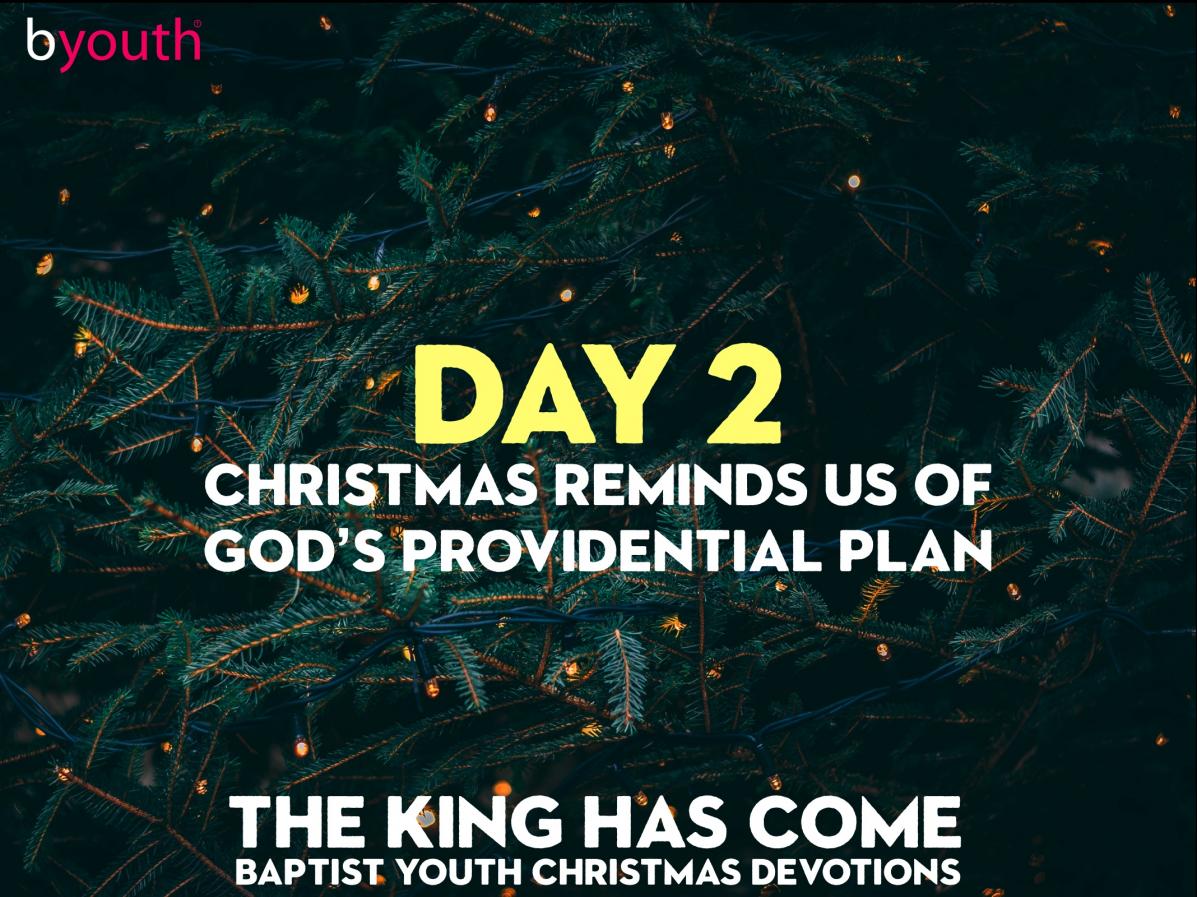 Micah 5:2 (Part 1)
But you, O Bethlehem Ephrathah, who are too little to be among the clans of Judah, from you shall come forth for me one who is to be ruler in Israel, whose coming forth is from of old, from ancient days.
Important words:
Providence: The protective power of God. How he is carefully working all things together according to his perfect plan
We live in a world of instability. Financially, politically, economically - effectively every dimension of our world seems unstable and unpredictable. Every day, millions of pounds are invested in 'experts' who are able to accurately predict what is going to happen in the future. Whether they predict the weather or the stock market, these experts are employed in an attempt to bring some sort of order to what can often seem like a chaotic world in which we live.
Yesterday we saw the initiation of God's rescue plan. Today, we see the intricate detail in which the Old Testament foretells this rescue plan taking place. The prophet Micah writes these words some 400 years before Jesus was born. Yet this prophecy isn't some vague description about where and how the Messiah would come - quite the contrary. Note the intricate detail the prophet Micah gives about the birth of this Christ 400 years before the events unfolded. He tells us how the Messiah would be born in a town called 'Bethlehem.'
Imagine if I was to ask you, 'who will win the World Cup in 100 years?' Or 'what song will be top of the charts in the UK in 600 years,' how would you respond? I would imagine that you would say something like, 'how on earth am I meant to know what will happen next year, let alone in a few hundred years?!?' Of course, that would be a valid response.

Yet here, Micah gives a stunning prediction which, given the full revelation of the New Testament, turns out to be absolutely true. How on earth was Micah able to make such accurate claims 400 years before they came about? Because Micah was a prophet - God's mouthpiece. He simply shared the message God gave to him. When we read passages like Micah 5, we see the unity in all the Scriptures, how they all ultimately point to one main story - the story of God redeeming his people.
Micah 5:2 is a reminder that God is pulling all the details of human history together in his divine providence. Regardless of what you go through today, take heart in the fact that the God who knows the beginning from the end is intricately involved in every detail of human existence. As we watch the news, with all the fear of the unknown - God is working all things together towards a cosmic good for those who love him (Rom 8:28)
Questions for Reflection
1) Remember, this prophecy was made 400 years before Jesus was even born. Yet, the prophet Micah was able to accurately predict where Jesus would be born. What does this tell you about the Bible? How does this give you confidence in it today?
2) Do you ever get worried as you look where the world is heading? How does this morning's passage/devotion encourage you?
3) What personal circumstances are you going through that cause you to worry? How does the knowledge of God's providence (see above) encourage you today?

Prayer for today:
God, thank you that the Bible tells us one united story of how God came to rescue a sinful people. Thank you for passages like Micah 5:2 which remind us of your sovereignty and control over all of human history. Thank you that today, regardless of what circumstances I face or difficulties I encounter, I can take confidence in the fact that the God of angel armies goes before me and knows the beginning from the end.