Christmas Devotion - Day 5
05-12-2018 | Matthew Campbell | YOUTH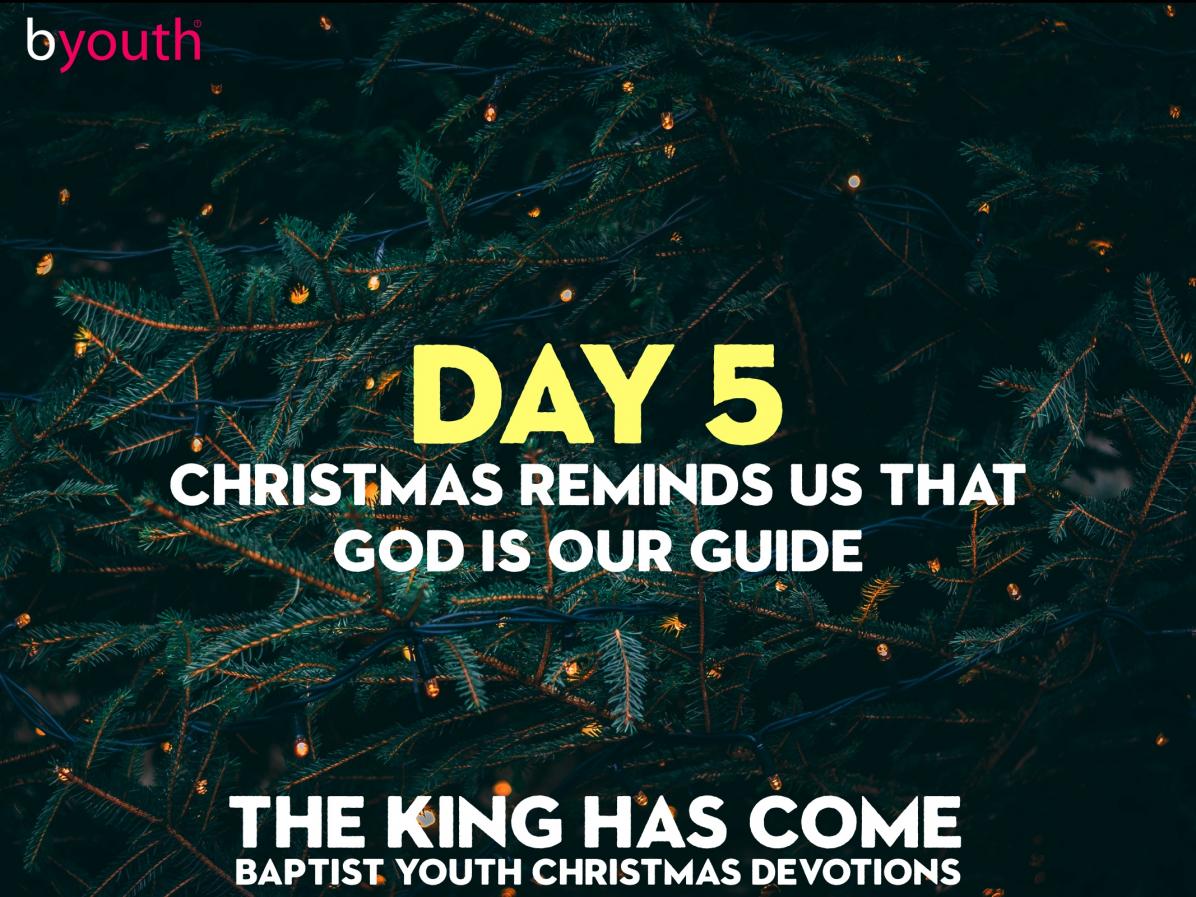 Isaiah 9:6
6 For to us a child is born, to us a son is given; and the government shall be upon his shoulder, and his name shall be called Wonderful Counselor, Mighty God, Everlasting Father, Prince of Peace.
All of us, I'm sure, would love to leave a great legacy. I'm not referring to a financial legacy. Rather, when we die, I imagine that we would like to think we've left some positive imprint in the lives of other people, whether that be your future children, extended family or friends.
If you were to walk around a graveyard today, you would see some of these sentiments written on the gravestones of individuals who have passed away. Their closest family put on record the things that those particular individuals accomplished during their lives.
Now imagine listing someone's legacy and accomplishments, not just after their death, but just before their birth. Wouldn't that be strange? Imagine, upon the imminent arrival of a little baby, a dedication is made which says 'Future father, loving member of society, high academic achiever.' In reality, this doesn't happen. Why? Firstly, because no one could make such a prediction. But secondly, that new born baby hasn't achieved anything yet. When the list of accomplishments are considered, there are none yet to list.
The announcement of this baby referred to in Isaiah 9, however, is altogether different. This baby who, as we have seen, was promised way back in the book of Genesis, was brought into this world to bring about a very specific purpose. This purpose was pre-determined before the history of the world. Before the physical birth of this baby, the prophet Isaiah, rather strangely, gives us 4 names for this child. Each name is of real significance, in that it will show us what the promised child would do and accomplish.
Firstly, Isaiah tells us that this baby will be a 'wonderful counselor.' What does this mean? Well, it tells us two characteristics of what this Messiah, Jesus Christ, is like. Firstly, he is wonderful. The word wonderful has, perhaps, lost the weight of its meaning in our modern day usage. We use it to describe things like a tasty meal or stimulating movie. However, when the Bible describes Jesus as wonderful, it is meant with the utmost intensity which conveys an overwhelming sense of awe. In other words, this baby would be the one who will inspire his people with wonder. He is set apart and all together different from anything or anyone else.
Secondly, this Messiah won't just be 'wonderful,' but a 'wonderful counselor.' When you think about a counselor in our society, what sort of person are they? The dictionary describes them as someone who is trained to give guidance on personal or psychological problems. In simplified terms, a counselor is someone who we go to for guidance and help. The Bible teaches that Jesus is the ultimate counselor. He is the one who knows about the in-workings of human beings like no other (John 2:25). He is the one who the apostle Paul said in whom 'are all hidden treasures of wisdom and knowledge.'
I wonder have you ever got lost? I remember as a child getting lost in Marks and Spencer's. I looked around me, doing a full 365 degree rotation, only to discover that my mum was no longer anywhere to be found. For the next 60 seconds (I know - it wasn't that long), I was filled with a severe sense of panic before a security guard came to my rescue and guided me in the right direction. The relief I felt in that moment was unbelievable - that's the affect that a good guide has. The prophet Isaiah reminds us that Jesus isn't simply a good guide, he is the ultimate guide.
Where in your life right now do you feel lost? Where in your life do you currently feel like you need wisdom? Where in your life do you feel like you are lacking direction? Why don't you take time today and draw close to the one who the author of Proverbs encourages us to 'trust in' and 'lean on' - (Prov 3:5-6).
Questions for Reflection:
1) How would you sum up, in your own words, what it means that Jesus is a wonderful counsellor?
2) Quite often, if we are honest, we are not as in awe of this 'wonderful' counsellor as we ought to be. What practical steps can you take today to help you recognize how awesome Jesus is?
3) What area of your life do you especially feel like you need God's guidance today? Bring them before God and prayer. Maybe even talk to fellow Christians / your church elders.

Prayer for today:
God, thank you that you sent your son Jesus to this earth and thank you that he is my wonderful counsellor. Help me to be more in awe of the person of Christ, especially as I meditate on his finished work at the cross. Thank you that even though Jesus is fully God that he is, as the author of Hebrews describes, one who is able to sympathize with our every weakness. Help me to trust in and lean on your unparalleled wisdom in every decision and circumstance I face today.