DAY 18 - Read Daily
17-11-2019 | Grace Henry | YOUTH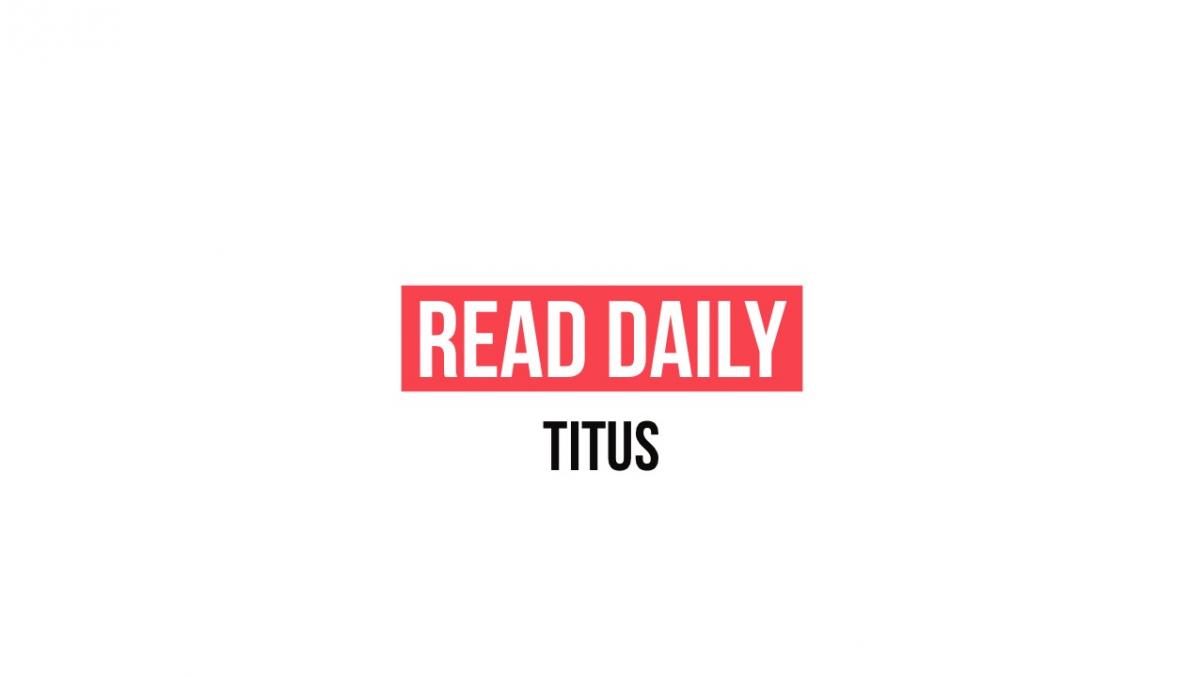 Read Daily
Day 18 - Saved by grace
Titus 2:11
Grace Henry


Questions for reflection:
How would you define the word 'grace?'


Are you ever tempted to believe that your good works will make you right before God? Why do you sometimes feel this way? How does today's devotion challenge your thinking?



How does the reality that we are saved by grace both humble and encourage you?
Devotion Transcript (Watch on Baptist Youth Youtube Channel)
What is Grace? Well, let me paint you a picture. *Clap* You've just slapped me. For absolutely no reason. I mean, I have every right to slap you back - It's what you deserve, but I don't. Instead, I offer you a valuable gift. That is Grace, it's something you don't deserve.
Titus 2 v 11 it reads: "For the grace of God has appeared, that offers salvation to all people" (NIV)
Here, in v11, we see a picture of Paul reminding us that the grace of God isn't just any old thing. Look with me at v11 - "For the grace of God has appeared." That word, "For," means that it is sufficient /necessary that the grace of God has appeared and be shown to us. Why? Because all have fallen short of the glory of God. We are all broken, sinful people.
Because of sin, there is a separation between us and God. However, because of God's grace, he offers us a gift… his one and only Son, Jesus. Jesus lived the perfect life that we couldn't, died the death we deserved, but rose victorious for us! What does this mean for us? Look with me again at the end of v11 - "that offers salvation to all people." Salvation, which means recuse or deliverance. That's what God offers us through Jesus and what he did at the cross. Jesus is our rescuer.
It's by Jesus that we can come before God and have a relationship with him. Salvation is not something that we achieve, but something that we receive through Jesus and by having faith in Him. That word "offers" means that we are left with a choice… you either accept or reject the gift of Jesus. But what is important to realise is that there are consequences for both. So, if you accept Jesus as your rescuer and follow him, you are brought into a personal relationship with God and will gain eternal life with him. However, if you reject Jesus, you will face the judgement of God and an eternal life without him.
In John 3 v 16- 17, it reads: "For God so loved the world that he gave his one and only Son, that whoever believes in him shall not perish but have eternal life. For God did not send his Son into the world to condemn the world, but to save the world through Him."
What I want you guys to remember is that it is by grace through faith in Jesus you have been saved, Ephesians 2 v 8-9 "For it is by grace you have been saved, through faith – and this is not from yourselves, it is the gift of God- not by works, so that no one can boast" This should humble us as Christians that we will never been good enough to save ourselves and it should also encourage us that God loved us enough to lavish his grace upon us. And if you're not a Christian watching this devotion, I want to leave this question… what is stopping you from accepting this extraordinary gift of grace of Jesus?