DAY 7 - Read Daily
06-11-2019 | Josh Brown | YOUTH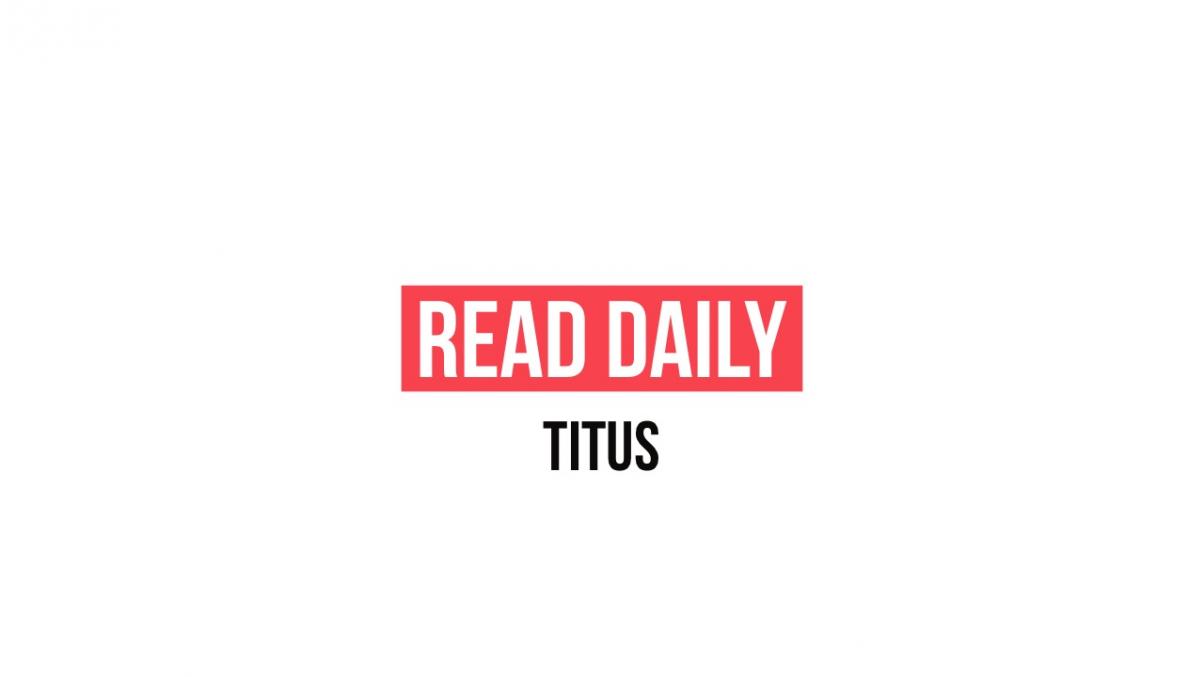 Read Daily
Day 7 - The gospel which unites
Titus 1:4
Josh Brown

1 To Titus, my true child in a common faith:Grace and peace from God the Father and Christ Jesus our Savior.
Questions For Reflection
Think about some of the different types of people who gather with you at church on Sunday's (socially, ethnically, economically etc.). How is this a reminder of God's grace?


Sometimes our many external differences with other people in church can cause frictions and divisions. How does this reminder of God's grace challenge you to strive for unity? How does this present a good picture of the gospel?



What can you do to develop relationships with others in your church who you wouldn't naturally 'click' with?

Devotion Transcript (Watch on Baptist Youth Youtube Channel)
Wherever you go, nationality is deemed important to a lot of people. People can hold their nationality close to their hearts, making it their identity. For example, think about the Olympics where over 190 countries take part. Thousands of athletes compete to win. When the announcer talks about the athlete, what are the two things you hear and see when you are watching on your TV? They point out their name and their country – it's almost their brand, uniting the country to get behind these individuals.
But with countries and kingdoms there can be so much diversity. This can bring hatred, violence and isolation. You don't have to look far back in history to see that.
But here Paul addresses Titus as his "true child in a common faith"
This is significant, because Paul was a Jew and Titus was a Gentle (not a Jew). Generally speaking, Jews and gentles would not have seen eye to eye. They were two very different people. However, Paul and Titus had one thing that united them together – Jesus! Jesus broke their social barriers. It's amazing to know that there are thousands of people around the world who live and serve the same God as you do. Take your church for example, look around your congregation and you will see different cultures, personalities and interests. Jesus unites hearts and nations into his family. We have a special bond between other believers as Christians. This is the power of the gospel.
Paul addresses to the church in Thessalonica saying:
'Therefore encourage one another and build one another up, just as you are doing' (1 Thee 5:11)
Paul is encouraging the church in Thessalonica to build each other up and that's exactly what he is doing here in Titus. In spite of our many difference as Christians, we share the king or kings. Cling to the the gospel of Jesus Christ which supernaturally united us and be encouraged to see people very different to you.